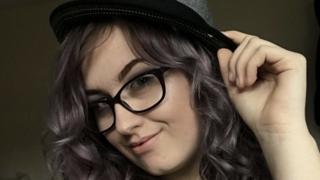 One of Jodie Chesney's alleged killers has been accused of throwing his business partner "under the bus" over the teenager's death.
Drug dealer Manuel Petrovic drove Svenson Ong-a-Kwie and two youths to the park where Jodie was fatally stabbed on 1 March.
Mr Petrovic denied he was trying to "rewrite the truth".
He, along with Mr Ong-a-Kwie and two youths, aged 16 and 17, deny murder and are on trial at the Old Bailey.
Cross-examining Mr Petrovic, Mr Ong-a-Kwie's lawyer accused him of distancing himself from his co-accused.
Charles Sherrard QC said: "What I suggest is that you have, from the minute you were arrested, decided your best tactic is to present yourself as a particular type of person – somebody who is too nice, the older brother type, and wherever possible, distanced yourself from Svenson."
Mr Petrovic replied: "That's not correct."
Mr Sherrard continued: "And in distancing yourself you have chosen to rewrite the truth and metaphorically throw him under the bus."
The 20-year-old repeated: "That's not correct."
Mr Sherrard asserted that it was Mr Petrovic that 19-year-old Mr Ong-a-Kwie turned to when he needed a lift to Harold Hill on the night of 1 March.
He turned to him again when he needed fresh clothes and trusted him with a "drug line", it was claimed.
But Mr Petrovic told jurors: "It was more business associates than friends but I would not not class him as a friend."
Asked why he picked up Ong-a-Kwie on 1 March, leaving customers waiting, he said: "It's not out of the blue, he would help me out on occasions so I would try to help him out too."
The Old Bailey trial continues.